BMW First Responder Incentive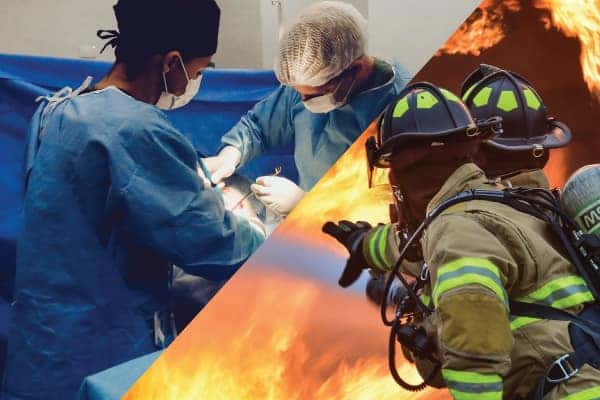 Qualified Medical, Law Enforcement, and EMT Personnel
During these troubling times, you risked your lives for our health, safety and security. As a token of our gratitude, we extend our BMW Incentives program to you.
If you are working in the medical field, law enforcement or emergency response services, you could qualify for our BMW First Responder Incentive program. Speak with your BMW Sales Consultant to find out more. Eligible participants must present current valid credentials to avail of the offer.
*Terms and conditions apply. Offer applicable to eligible Firefighters, Police, EMTs/Paramedics, 911 Dispatchers, and Health Care Professionals only. Verification required. Limited to only two (2) vehicle purchases per customer. Offer subject to change.
Learn more about your next BMW with the BMW Brochures App. Discover all the technology and equipment on your BMW through a fully intuitive user interface with image galleries, videos, infographics and other digital media available to you at your fingertips. Download the BMW Brochures App today!
All you have to do is:
1. Go to the App Store (iOS) or the Google Play Store (Android).
2. Download the new BMW Brochures App onto your tablet and smartphone.
3. Explore the world of BMW in the BMW Brochures App.