Under 8 Category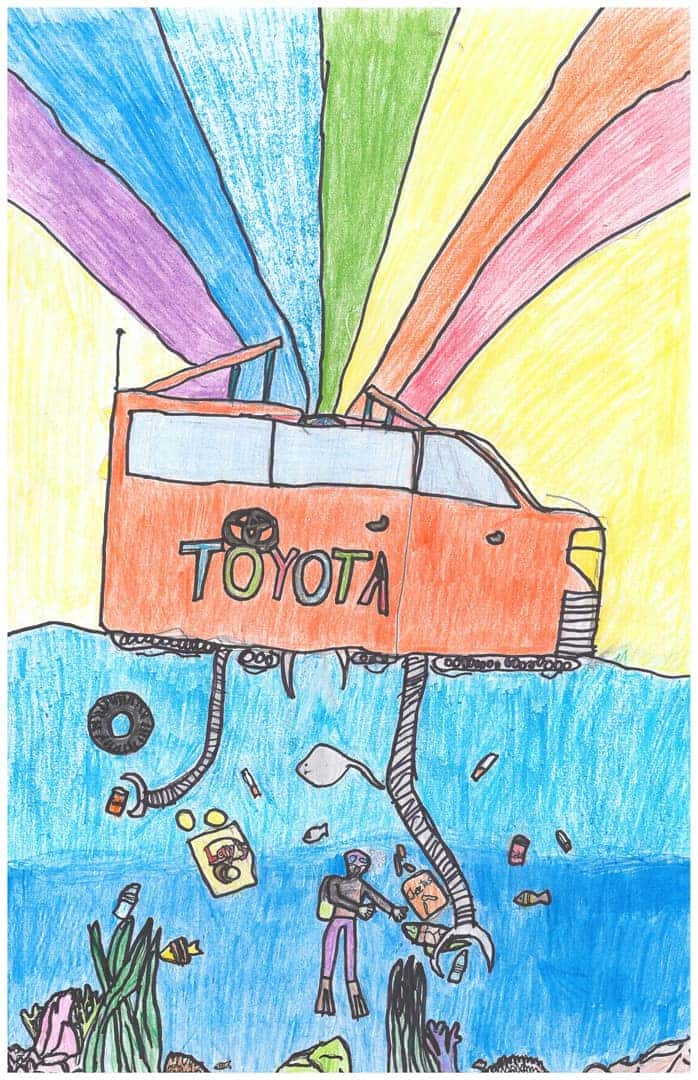 1st Place – Gold Award
Brennan Huang
My Dream Car
My dream car cleans out all the trash in the ocean and filters the water into clean water. It uses the trash to make into rainbow and when people see it they feel happy!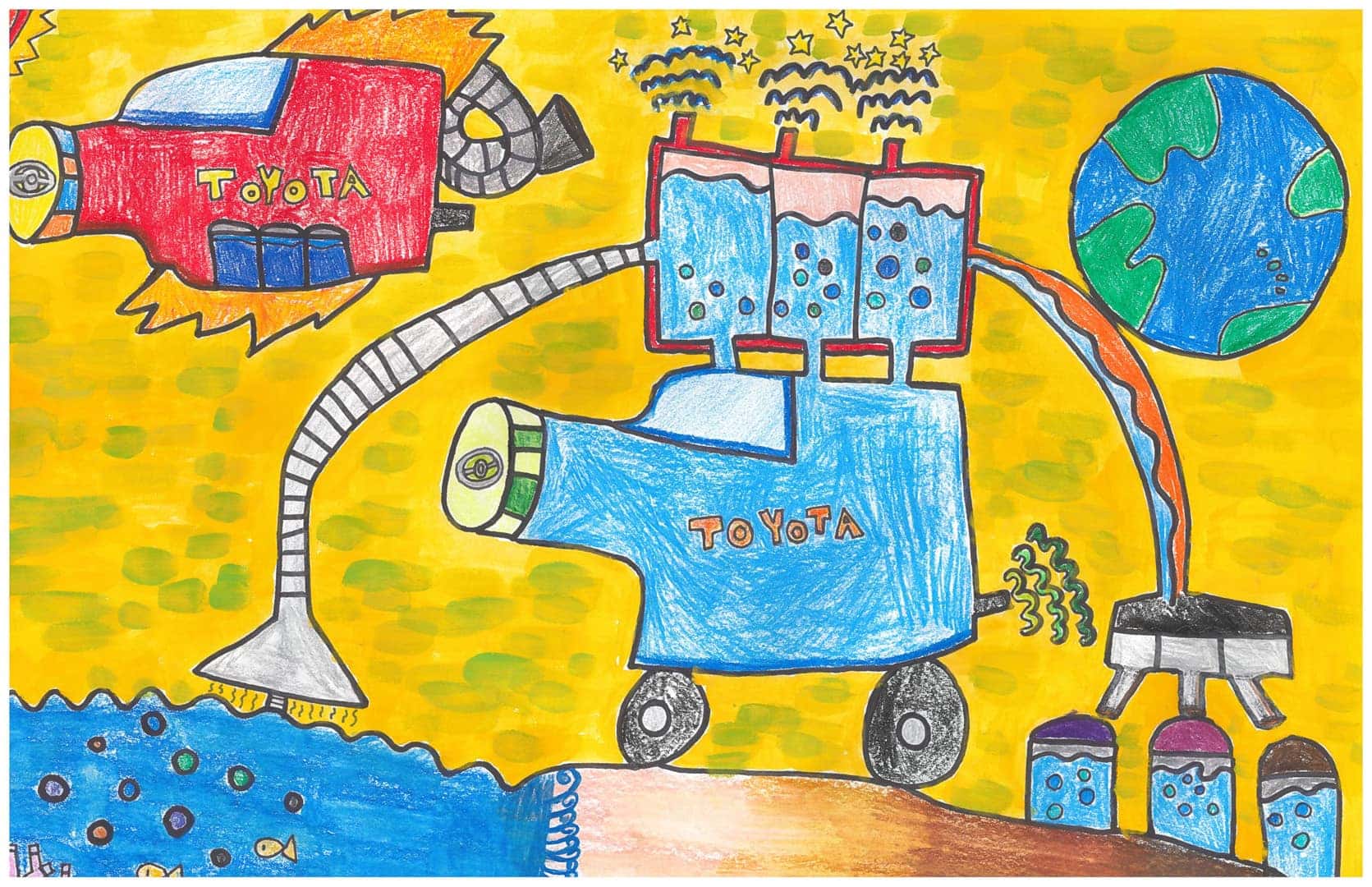 2nd Place – Silver Award
Jiyu Kwak
Water Wings Car
I saw on TV some countries don't have enough water. There is a lot of seawater on Guam. My dream car makes seawater drinkable and can deliver it to Earth in one day!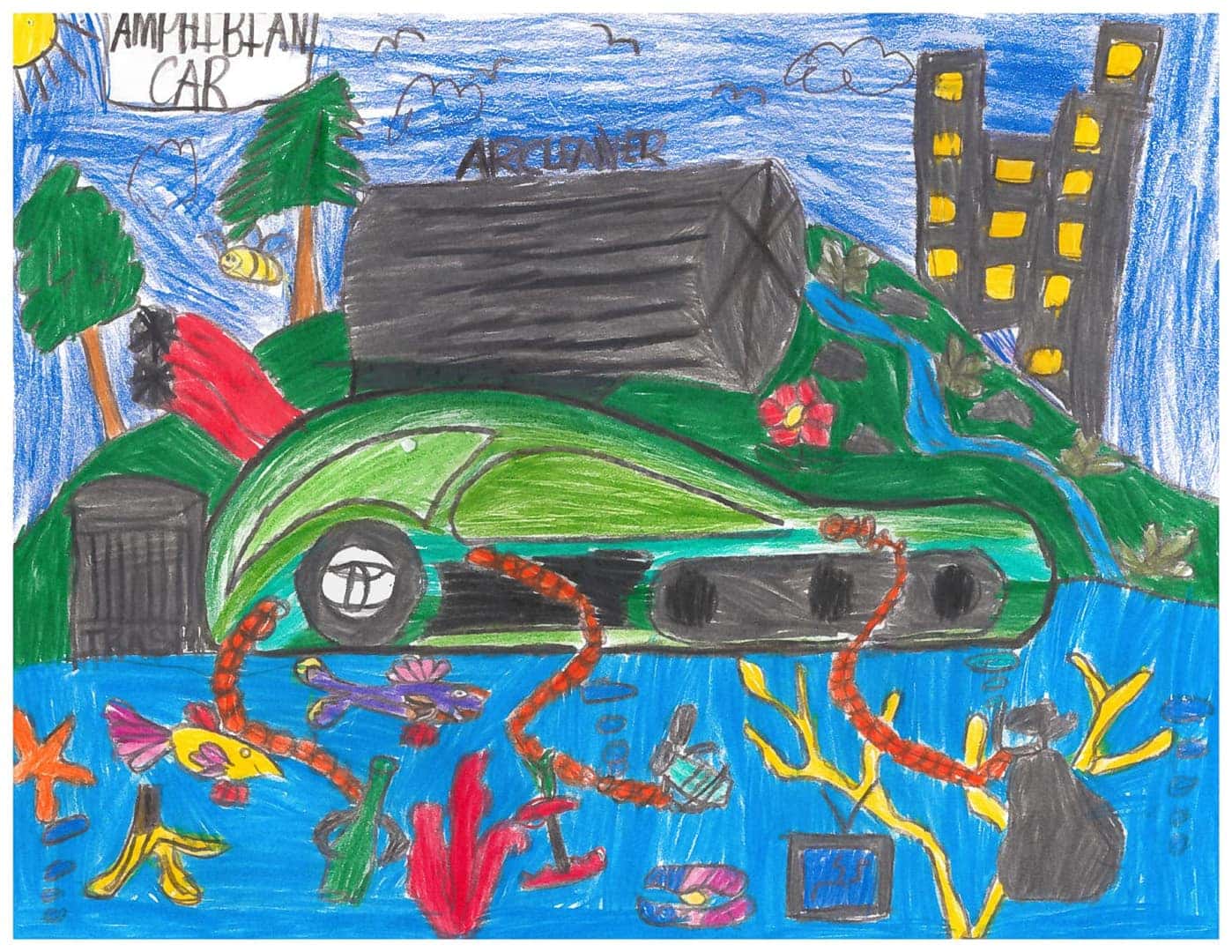 3rd Place – Bronze Award
Kristhel Marajas
The Amphibian Car
The Amphibian Car helps the air to be clean and picks up trash from the ocean and land.
8 to 11 Category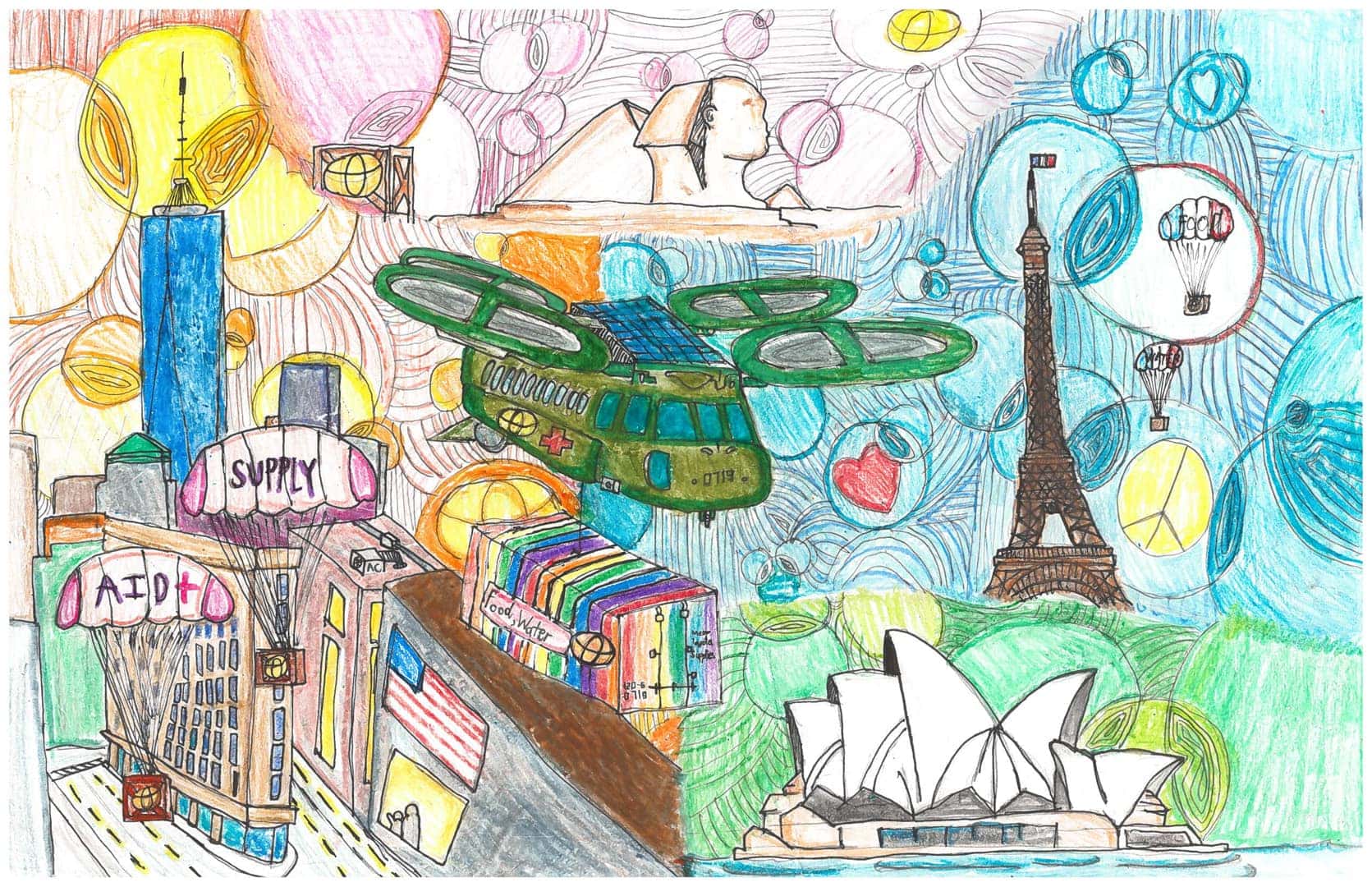 1st Place – Gold Award
Jeremiah Perez
Toyota Vulture Supply
My dream car is an eco-friendly helicopter car that delivers food, water, and other necessities around the world using solar powered propellers. When there is no sun, the vehicle saves its energy up to 20 hours and can continue its global mission even at night.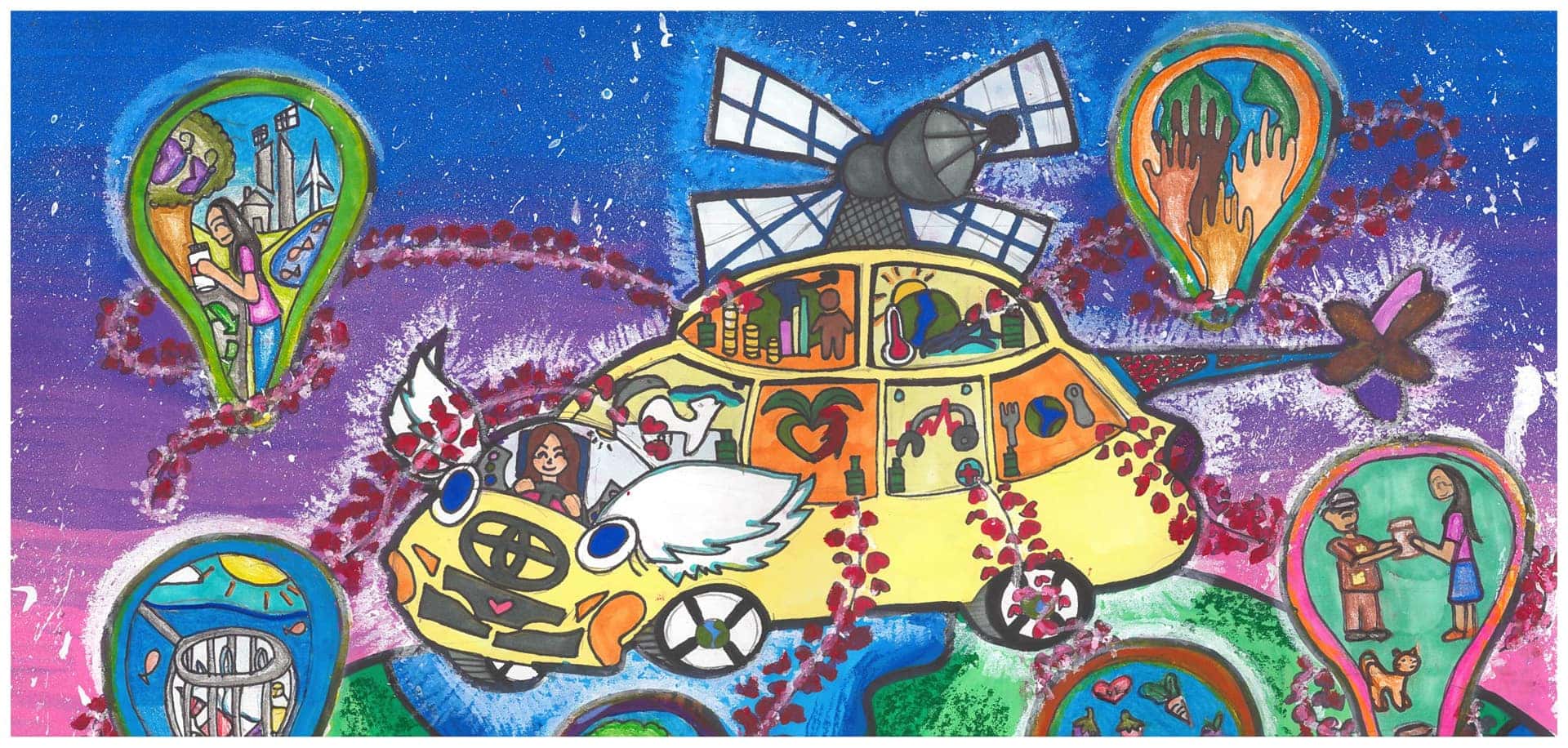 2nd Place – Silver Award
Amanda Salomon
Toyota Love Inspired Satellite Car
This car collects all negative thoughts, acts and will of mankind that damage the earth and its life. It converts them into love signals that automatically inspire people to care and do actions to stop pollution and global warming, finds environmentally-friendly ways to improve the economy and way of living, saves endangered animals and plants, and cares for the physical, mental and social health of people.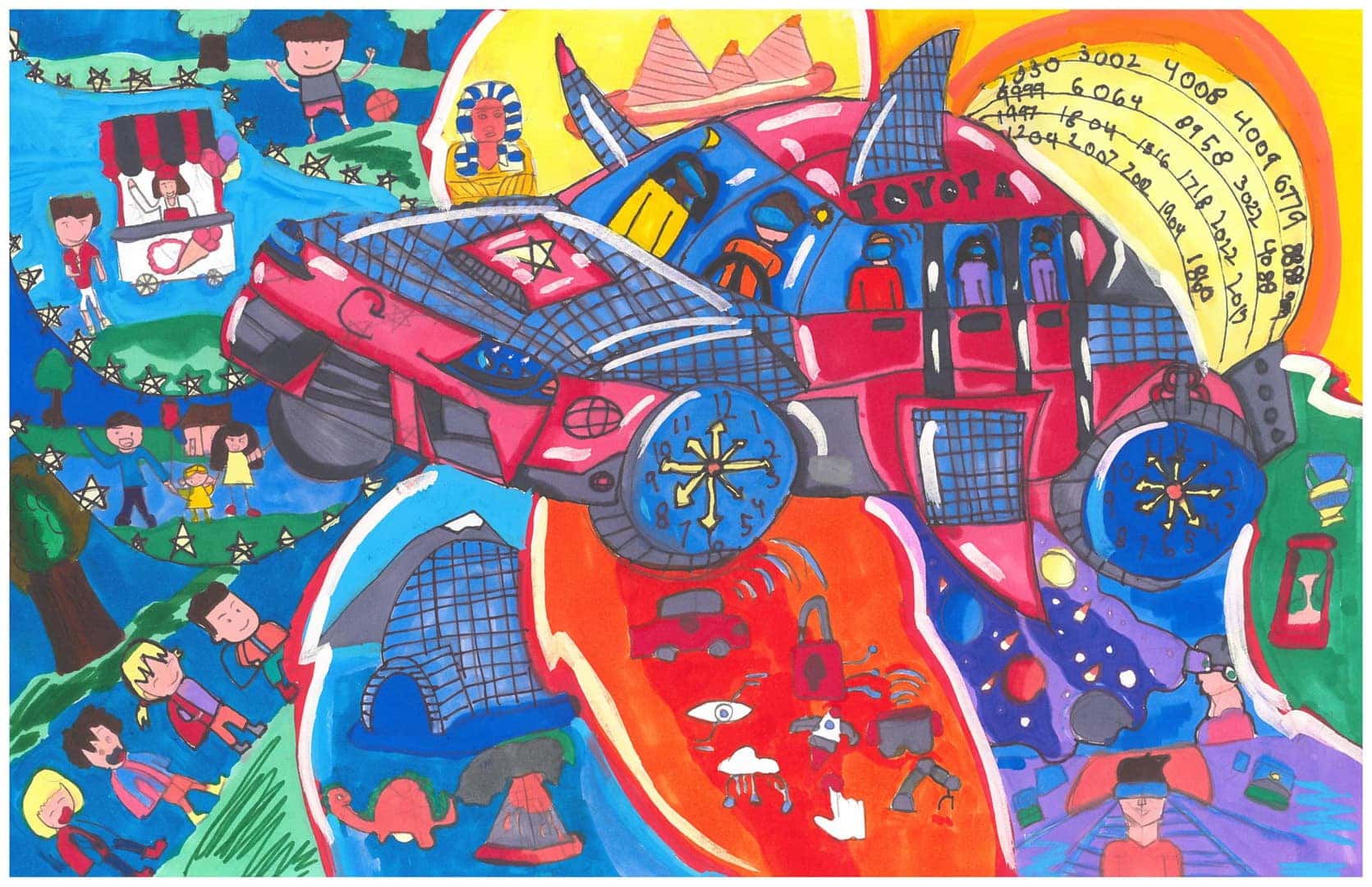 3rd Place – Bronze Award
Almar Salomon
Star-Powered Time Rocket
Coated with panels to charge during the day and night by the moon and stars. Anyone who rides this rocket and time machine inspired car will have the virtual experience of past and future. It can accommodate as many passengers and it can fly to any part of the world to reach children dreaming to look back on the past and predict the future.
12 to 15 Category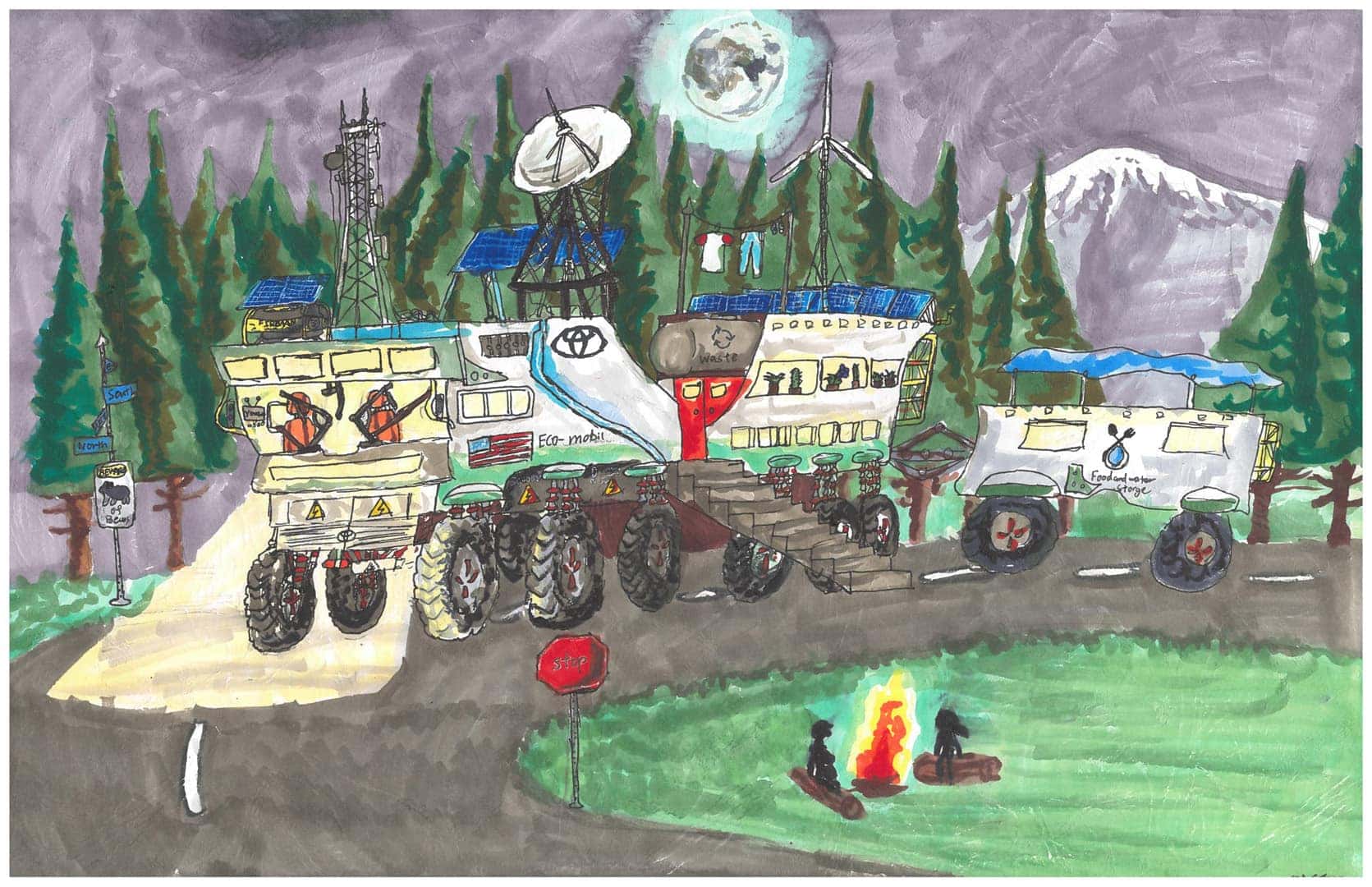 1st Place – Gold Award
Qi Shen
The Eco-Mobile
The dream car will help the ecosystem with solar panels and wind turbine. Its design helps the earth recover from pollution and global warming.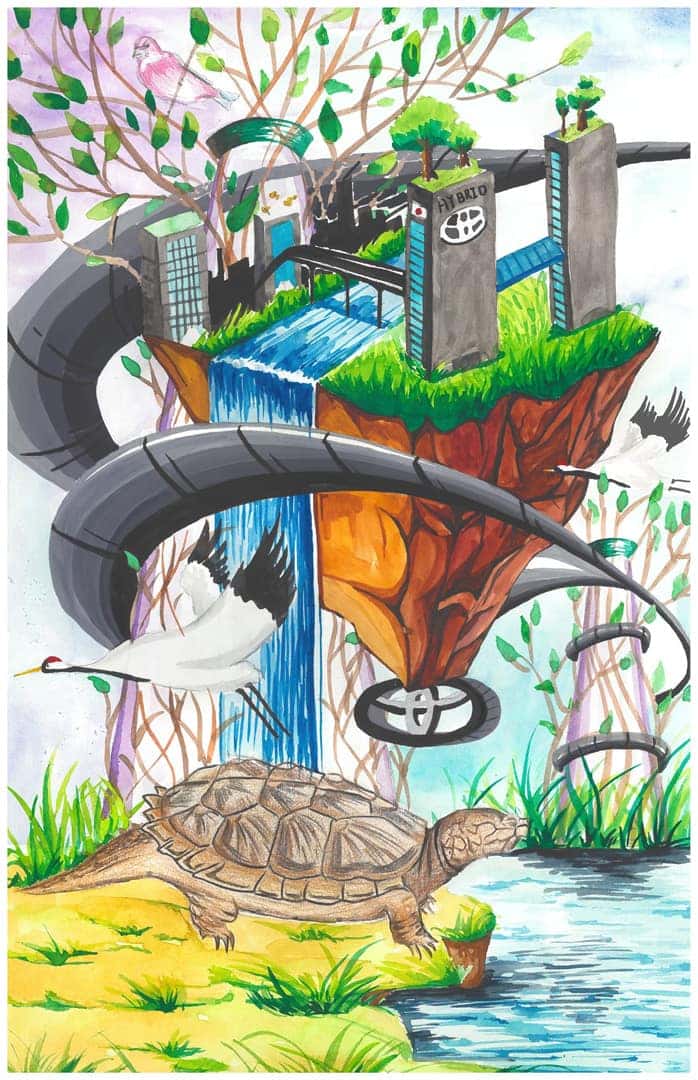 2nd Place – Silver Award
Minchan Kwon
Toyota Vehicle
Using Toyota's zero-gravity technology, cars float our beautiful minds over the Earth and move through space. The car supplies clean air and water to the Earth every time it moves. Many animals and plants again give birth to the second Earth in the land where pollution is gone.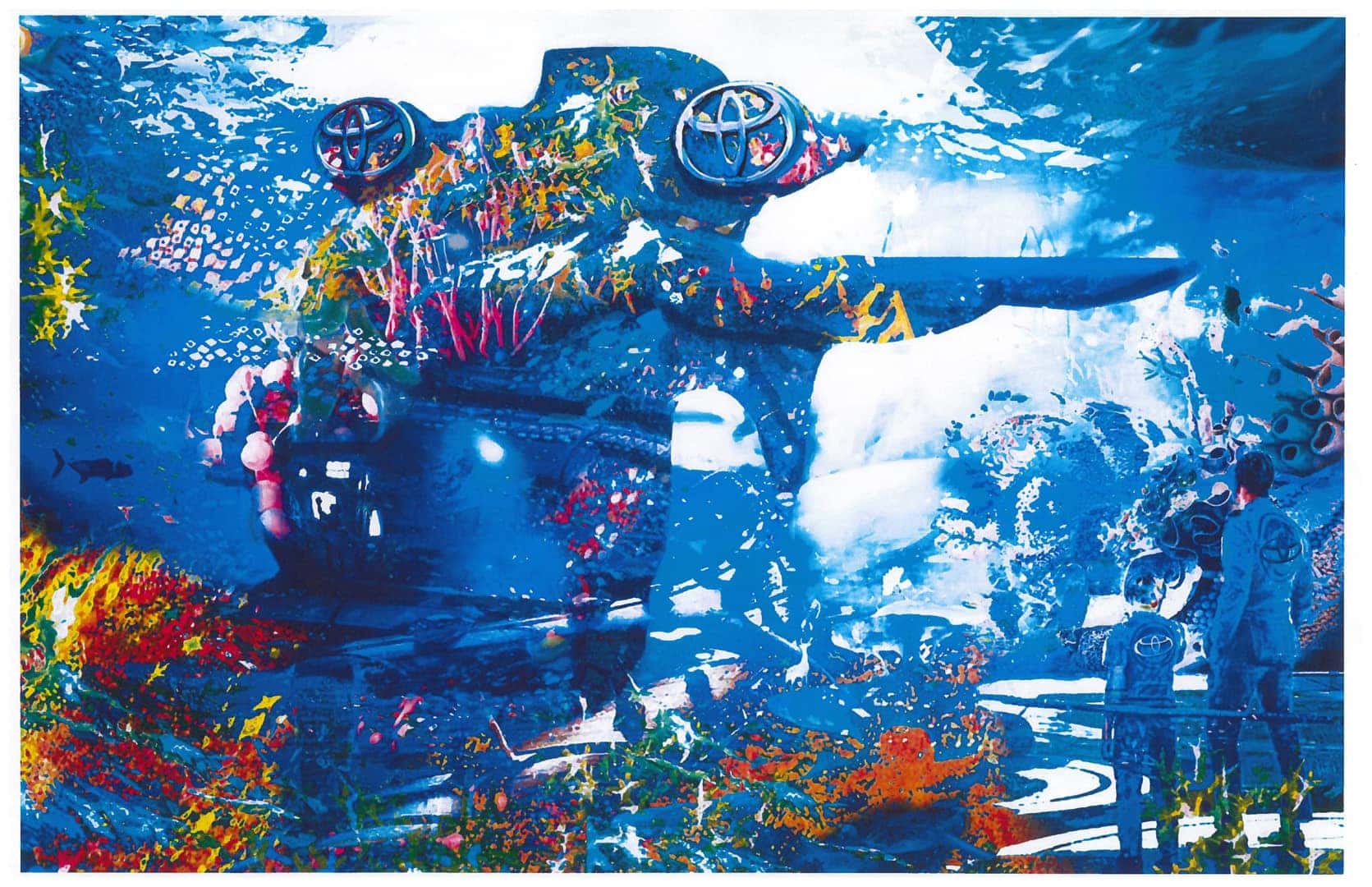 3rd Place – Bronze Award
Grace Kang
The Sea and Dreams We Want
The sea is an essential nature. Because of environmental pollution, the sea is becoming more polluted. Therefore, in the future, car in the sea takes the form of fish and submarines and serves to purify sea pollutants. Cars and people in diving suits clean up the polluted sea. Through this car, people can dream of the beauty of the environment and a clean future.