Value Your Trade
It's Easy. It's Okay. It's AK.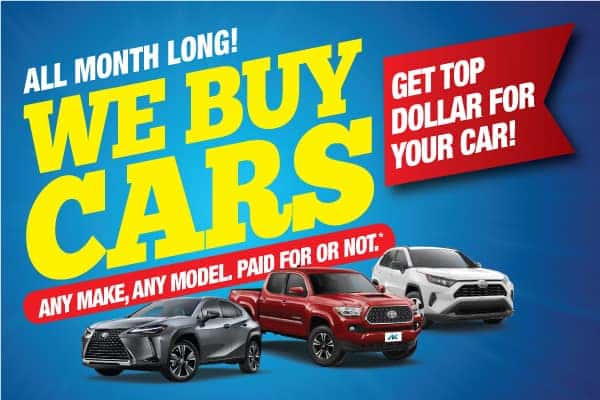 If you are looking to make some extra space in your garage and make some extra money, or leaving the island and need to sell your ride before your move, bring your vehicle down to AK Signature Used Cars. We want to help make the car selling process as simple and painless as possible in three easy steps.
Bring your vehicle down to our dealership! You can also fill out our Trade-In form to speed up the process before you visit.
We will valuate your vehicle and give you a price to the best of what we can offer. Your vehicle valuation will be based on multiple factors including age, condition, payment balance if any, and any off-market modifications you may have done to your vehicle.
Sell us you vehicle! We promise to give you the fairest price we can for your vehicle, often going above what other valuation websites will price your vehicle at.
*Conditions apply. See dealer for details. Cash payments subject to accounting hours of operation. Valuation may not reflect KBB Value of your vehicle.
How to Trade-In My Car in Tamuning
Get Your Trade-In Value
Want to trade-in your car and get something new for your Hagatna travels ahead? Then Atkins Kroll Guam is here to help. We offer a simple and easy trade-in car process that helps you get a great deal on your previous model, while upgrading you to something even better.
Not only do we offer a thorough trade-in assessment at Tamuning, but we also offer a free online trade-in calculator to get a quick estimate from home. Ready to see how much your trade is worth? Browse our new, used, and Certified Pre-Owned inventory to find the match that suits your needs and budget.
Steps to the Trade-In Process
Searching "how to trade-in my car" ardently? Here are some things to keep in mind in the Dededo area:
Before you begin, start thinking about your budget and be sure to Value Your Trade to see how much extra money you can budget for your old car. Then, start shopping around to see what catches your eye!
If your trade-in doesn't cover the cost of your new car, feel free to chat with our financing department to see what loan or lease options work for your budget.
Do you still have a loan balance? No problem. We'll walk you through the steps to determine whether you should upgrade or stick with what you've got.
Once you're ready to go, head to Tamuning with the following: your car, your title, auto loan payoff information, registration, and keys. We'll give a full inspection, assessment, and finalize the paperwork.
Why Should I Trade-In My Car?
If you're planning on getting a new vehicle, the most convenient way to get rid of your old model is trading it into the dealership. This gives you an immediate financial boost, regardless of whether you lease or buy, and frees up extra room in your budget. You can put that extra money toward your down payment to lower your monthly costs, or splurge on extra upgrades!
Trade-In Your car with Atkins Kroll Guam
Learning the answer to the query "how to trade-in my car" is easy, so why not get started today? Contact us at Atkins Kroll Guam with any question. You can also get a quick free estimate online or start browsing our inventory from the comfort of your Yigo home.