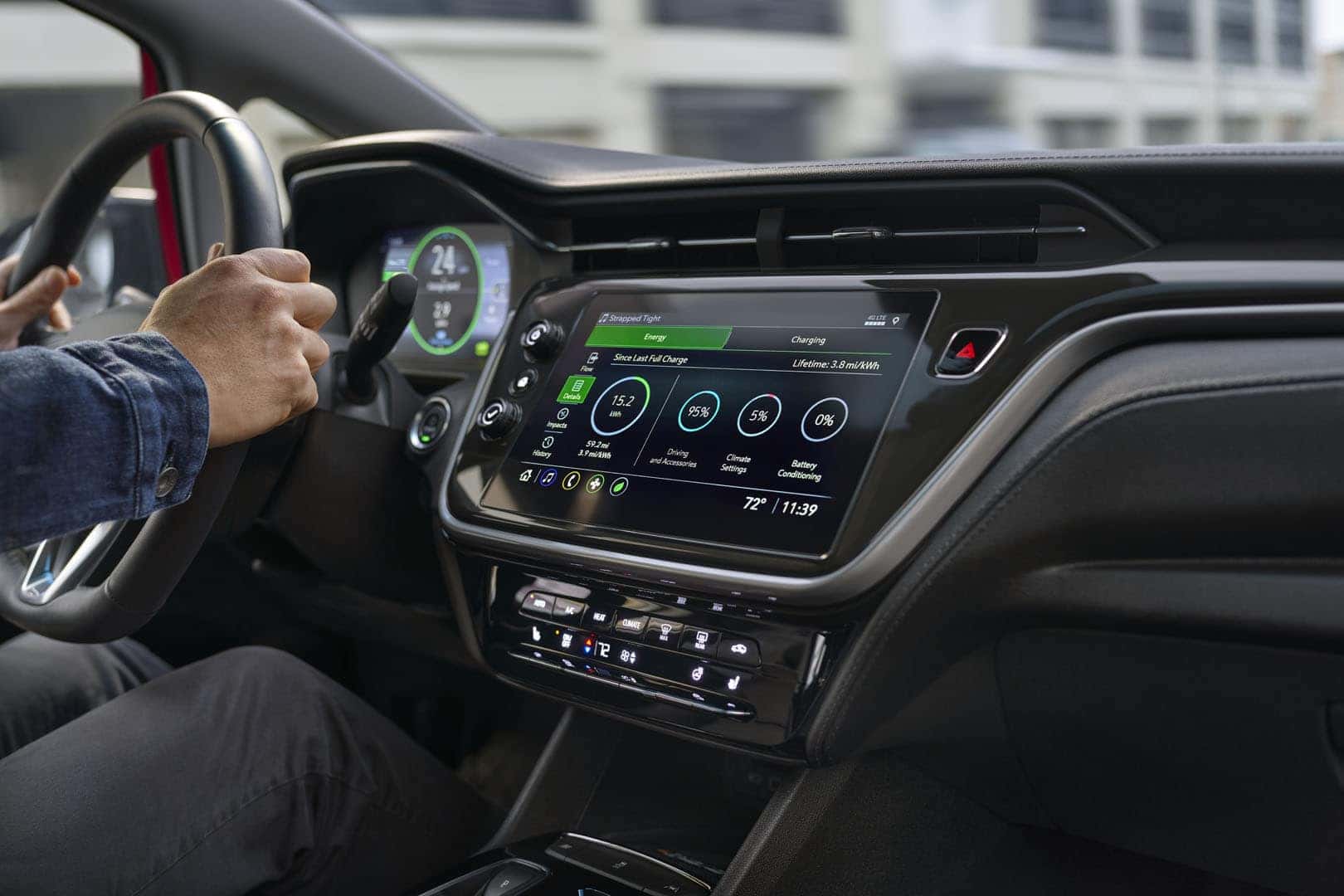 An affordable entry into the Electric Vehicle market. Get into the all-electric Chevy Bolt with it's outstanding efficiency, cutting-edge technology, and modern stylings. Take one out for a spin and experience driving like never before.
Chevrolet Infotainment 3 System
Keep track of your Bolt's performance from the 10.2-inch diagonal color touch-screen equipped with the Chevrolet Infotainment 3 System for all your informative energy details to stay connected and maximize efficiency.
Driver Information Center
An 8-inch diagonal graphic display on the dashboard keeps you informed on all your driving stats, from the standard guages to the more advanced enegry efficiency charts, charge range, and more, all conveniently packed in the Driver Information Center.
Energy starts at your fingertips
Stay on top with real-time driver information on four enegry screens to track your habits and improve efficiency and range. Drive smarter with detailed information on your vehicle's energy usage to as detailed as how climate or terrain can affect your consumption. Customize charging based on location, schedule and even utility rates.
Plug Into Convenience
With a variety of ways to charge up, there's no shortage of charge for your Bolt. The available Dual Level Charge Cord allows you to switch between Level 1 (120-volt) and Level 2 (240-volt), making charging as simple as any of your electronic devices.